Telephone: +44(0)2032877784
Mobile: +44(0)7707098907
E-Mail:
nigel@nigellane.com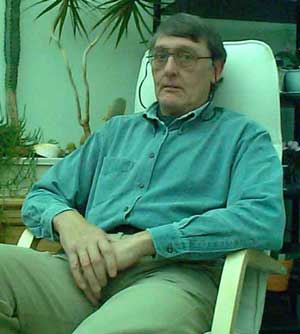 Seneca
It is not because things are difficult that we do not dare, it is because we do not dare that they are difficult.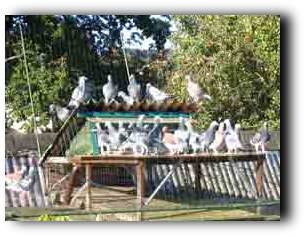 A selection of articles on various web sites.
Hello,

and welcome to my venture into Pigeon Racing, as TEAM RML, and

"The International Trail".

If you find a racing pigeon.

It probably means it is lost, it is very tired, it is hungry and it needs a drink. First, please, offer it a drink, by far the most important thing, just plain, cool water in a shallow dish. Pigeons need to immerse their beaks in order to drink but they only need a depth of ˝" or so. Pigeons will eat almost any seed or grain when they are hungry. Porridge oats, rice, dried peas or beans, broken up pieces of bread, cereals or anything of this nature will be good in the short term.



What else you can do?

Having helped the pigeon to survive you may wish now to try to get it home. You will need the full details shown on any rings on its legs and then further advice can be found HERE on the Royal Pigeon Racing Association web site.



My pigeons.

I race pigeons purely for pleasure. My main interest is the Western European International programme, described in the International Trail, and this remains the case but since I was expelled from the B.I.C.C. I can no longer participate in most of those races myself. Fortunately I have been able to race from Barcelona, the main race and probably the most prestigious race in the entire world, for the last couple of years.



During 2010 to 2012 I raced in the name TEAM RML, mainly to retain the interest and involvement of a few friends who were themselves unable to participate in these races. Since this has now been disallowed I shall race in my own name. Frankly it will not make a lot of difference as we are content to let these "Small things amuse small minds."
Family Business
If over the past few days, you have received any objectionable/unwanted Email apparently from me I apologise. I can only assure you it was not sent by me but by someone who gained illicit access. I hope now the problem has been cured.

9th December 2016